Informatika - Bank Mandiri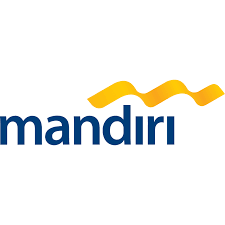 Bank Mandiri
Jl. Jenderal Gatot Subroto Kav. 36-38 Jakarta 12190 Indonesia, Jakarta
Industri: Perbankan
Posisi Tersedia: 1
POSTED: 18 April 2022 09:32 WIB 30 Hari
Mandiri Sekuritas, a subsidiary of Bank Mandiri which was established in 2000, and now has grown into one of the biggest investment banks and most active local brokerage houses in Indonesia.
Along side with our business growth, we are supported by qualified human resources, solid work culture, reliable information technology system and strong good corporate governance practices.
Persyaratan
Bachelor's degree in Computer Science/ Information System or related majors, from a reputable university with minimum GPA 3.25
1-2 years of working experience in related fields
Maximum 25 years old for Bachelor's Degree and 27 years old for Master's Degree by 31 December, 2021
A visionary candidate with strong interpersonal skills
Dynamic, positive thinking and relentless in facing challenges
Strong leadership in organization background
Good analytical and conceptual thinking to create breakthrough business improvements.
Excellent English with minimum TOEFL 550
Please send your CV, Application Letter and Education Transcript by e-mail with subject:
MT-IT [Your Name]
to: recruitment@mandirisek.co.id
example: MT-IT_Indra Prasetyo
Any other subjects will not be processed.